Since 2019 REUZBL has consistently contributed a portion of profits to help Ocean Gardeners restore the reefs in Bali
WHAT do we do?
Educate

It's important that the future generations understand the consequences of reef depleting activities like overfishing and pollution. The local children learn to respect and appreciate the natural underwater ecosystem.

Restore

The team of ocean gardeners, locals of Bali, retrieve damaged coral
fragments and healthy "brood stock" or mother coral and utilize best practices to rehabilitate, propagate, plant and protect the coral.

Maintain

As seasons change, fluctuations in sea temperature, parasites, storm activity and runoff keep the reef nurturing crew busy with new challenges and constant upkeep.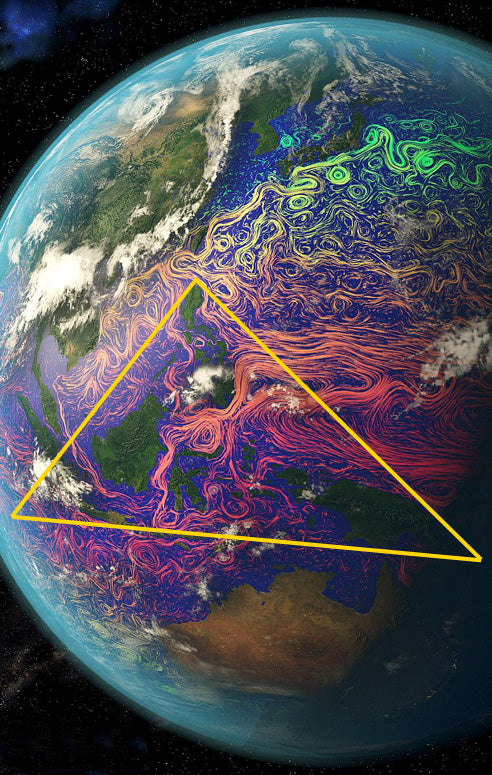 WHERE are we?
In the "Coral Triangle" starting in select locations in the north east of Bali (Amed and Candidasa). The Coral triangle is one of the worlds largest and most important reason environments, with over 500 species of reef building corals and 76% of the world coral species found there. At least 2,228 reef fish species and 6 of the world's 7 marine turtle species call it home. The coral triangle directly sustains the lives of over 120 million people.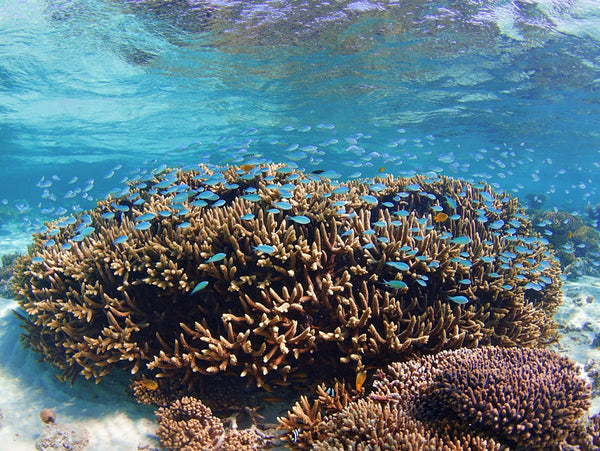 WHY do we do it?
Coral are living animals
Coral reefs are home to 25% of all sea life
Only about 1% of the ocean has coral reefs
Many species spend their entire lives on the reefs
70% of the earths oxygen is produced by marine plants. A portion of this is in harmony with coral.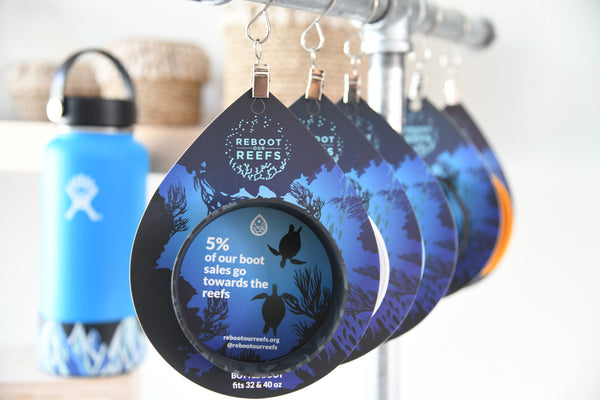 HOW can you help?
5% of the revenues from the sale of every printed REUZBL boot goes directly to the people working daily to help restore our reefs.

A portion of the profits (TBD) of our new Plant Based Cleaning line will also contribute directly towards this mission.
Reboot Our Reefs is a collaboration between REUZBL in the US and and Ocean Gardeners in Bali working together to expand Ocean Gardener's reef restoration and education